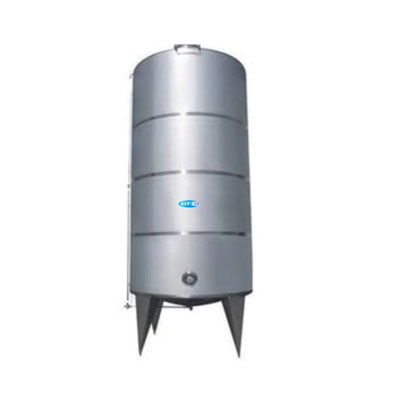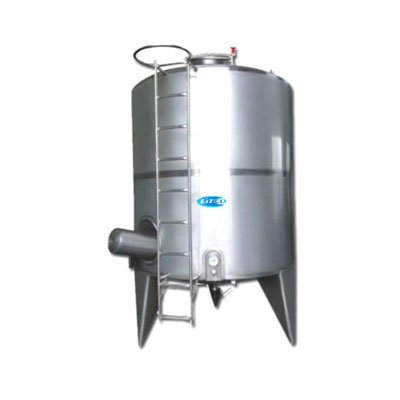 LITCO manufactures Vertical Milk Silo of varied capacity to store milk for long durations in the Dairy Industry. It is sturdily built with Stainless Steel construction and high durability. The Vertical Silos can be equipped with various features like Agitator and Insulation for better storage of the milk. The Agitator is to be rotated at low rpm to allow thorough mixing of the milk and prevent bacteria or cream formation. The Insulation is provided such that varying atmospheric temperature does not affect the milk stored inside. The Silos are supported on SS legs and provided with a caged simple ladder for inspection at the top. A sight glass can also be provided for externally observing the milk. The inlets and outlets are usually placed near the bottom because Silos of higher capacity can have large dimensions. A Clean-In-Place(CIP) solution line is an added feature that Clients can utilize for keeping their Silos clean and hygienic.
LITCO offers Silos of capacity ranging from 200 L to 10,000L with superior build quality and performance.
TECHNICAL SPECIFICATIONS
MODEL
LITCO VERTICAL MILK SILO
Working Capacity
200 L to 1000 L
MOC
SS304/SS316
Agiatator Assembly
Available
RPM
Fixed/Variable(as per Customer's req.)
Power Supply
440v/50Hz/3 Phase

*Depends on Capacity

LITCO manufactures required Capacity apart from these Standard Models.