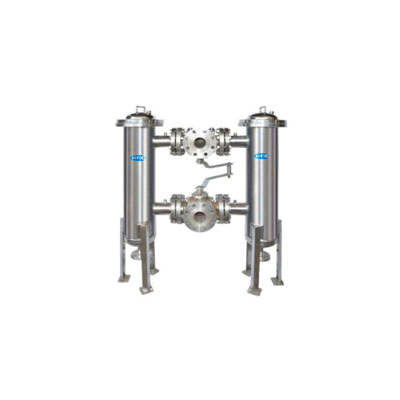 Duplex Filter
Duplex Filter for milk processing is a filtration unit specifically made to filter fresh milk which has not surpassed 24 hours. Filtration of milk is one of the most critical processes, therefore LITCO's Duplex Filter is a specially designed Stainless Steel unit with a two filter system that filters milk efficiently, producing fresh milk free removing dirt and impurities. The two filter elements can be used separately if required as well. They are connected with two SS pipelines and a sight glass for instant monitoring.  The filtration unit has a SS filter Support basket and screen that enables it to function optimally. It is a great filtration equipment even for continuous production.
TECHNICAL SPECIFICATIONS
MODEL
LITCO DUPLEX FILTER
Type
Dual Filter
MOC
SS316/SS304
Filtering Area(m2)
0.15/0.30/0.40
Mesh Size
30 to 300
LITCO manufactures required Capacity apart from these Standard Models.