Super Heated Water Sterilizer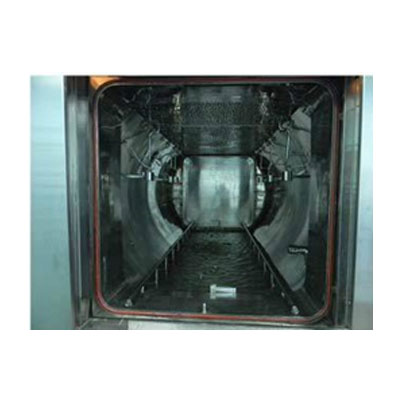 Super-Heated Water Sterilizer is a sterilization unit for filled and closed containers especially in Injectable Processing & Packaging plants for the Pharmaceutical Industry. It is used to sterilize the final bottles to ensure zero contamination killing of pyrogens and microbes during the process of filling & sealing.
It is built with a spray distribution system and forced circulation of superheated water. These sterilisers' added advantage is that it prevents any plastic items from cracking, fracturing, leaking, or deforming during sterilisation by counterbalancing the overpressure inside containers. The load is uniformly and evenly heated, ensuring a slow but quick rise to the sterilising temperature that is maintained inside the chamber and on the product during the sterilisation process. Closed system for spray water to cool the product. By utilising deionized water repeatedly, recovering condensate, and recovering cooling water, it is possible to sterilise water for spraying in a short amount of time with little consumption.
Special Features:
Single or double doors, automated sliding or semi-automatic hinged doors
Double safety provided in the first column as boiler steam is present there
Spray nozzles and water headers are placed to ensure uniform heat distribution throughout the load.
All contact parts in SS 316 / SS 316 L quality and non-contact parts SS304
Variety of alarms and safety tools for worker, process, and product safety
Available from 100 Kgs/Hr to 1000 Kgs/Hr
PLC with HMI Touchscreen with CFR 21 Part 11 complied with SCADA for fully Automatic Control & Processing