Multi Column Distillation Plant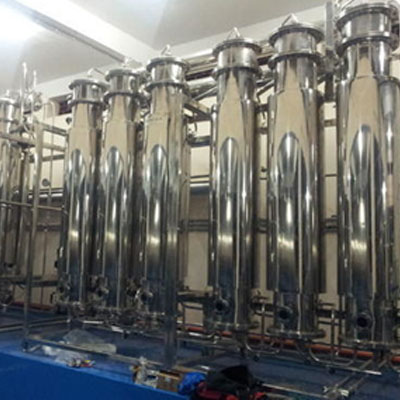 LITCO's Multi Column Distillation Plant is manufactured for the production of Sterile and purified Water or Steam especially in the Pharmaceutical Industry. Pure water or steam is an important requirement for many production processes. Hence LITCO's specially designed unit purifies water to produce Purified Water (PW) and Water Feed Injectable (WFI).  
Working Principle Of Distillation Plant
It is based on the working principle of distillation process. The unit comprises of multiple columns designed with multi-directional baffles and heating system. The water feed is initially heated using external steam in the first column. This steam is made to pass through the consequent columns. The heat from the previous Column is used reused to heat the next columns. The steam at the end is condensed in a heat exchanger to extract the WFI or PW.
Special Features:
All contact part made of SS 316 as per GMP standard.
Compact Design
Automatic Control and monitoring
Tri-clover fittings for contamination-free and easy piping