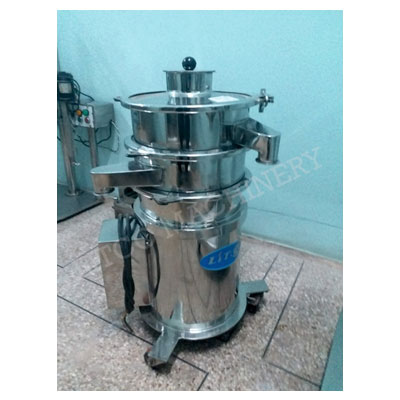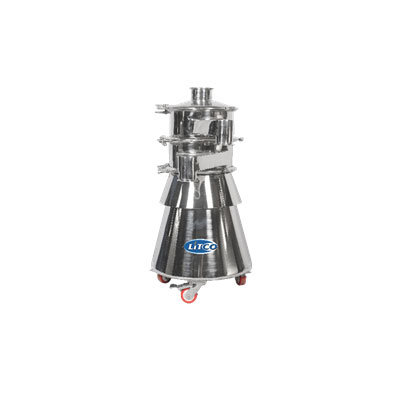 LITCO's Mini Vibro Sifter is widely used for sieving, grading, sizing, and screening of a variety of solids or liquids from Pharmaceuticals, Food, Chemical, Cosmetic, and plastic powder granules & particles. Vibro sifters are a circulatory screening device that is widely employed by many industries for screening. Pharmaceutical The Mini Vibro Sifter is a highly efficient device used to grade the material according to particle size and separate the mass composition of solids, liquid from solid.
Special Features:
All contact part made of SS 316 and non-contact parts of SS 304 as per cGMP standard.
Portable and Compact.
Easy dismantling and cleaning facility for contact parts and ease of maintenance.
Electric power requirement less than other machine of the kind in the industries & lower energy consumption compared to reciprocating vibratory system.
Special requirement like brushing arrangements, SS lid with charging port and spring loaded outlets.
All contact parts can easily be dismantled and cleaned for change of product for easy maintenance.
Castor wheels provided for the ease of mobility
TECHNICAL SPECIFICATIONS
MODEL
LITCOSIFT – 12
Output*
10 – 100 Kg/Hr.
Screen Dia.
305 mm
Capacity/ Hour
10 to 100 KG
Charging Height
Max. – 960 mm. / Min. – 810 mm.
Discharging Height
Max. – 780 mm. / Min. – 500 mm.
Electric Motor
0.25 HP with Special Vibratory Motor
MOC
·All Contact Parts SS316 ·All Non-Contact Parts SS304
Electric Starter
DOL type Starter- stop push buttons
Power Supply
440v 50Hz/60Hz. 3 Phase.
LITCO manufactures R&D Machinery & Granulation Line Machinery as per Customer's required Capacity apart from these Standard Models.