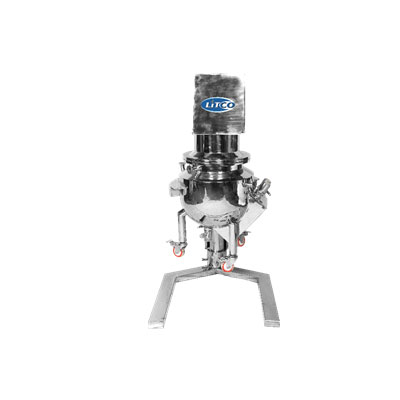 LITCO's Mini Planetary Mixers, which are a class of machineries used in the Pharmaceutical, Cosmetics and Food Processing Industry mainly for mixing and blending paste type material. For processes involving high and medium viscosities, where conventional hard mixing with a solid dominance have a low level of high solid content, a lab planetary mixer is crucial. It comes in laboratory models ranging from 8 to 15 litres. Depending on the nature of the product, it is an option to fit a high scissor coils type disc to sharpen the mixture in addition to the potential for vacuum operation, and various blade types.
Special Features:
All contact part made of SS 316 and non-contact parts SS 304 as per GMP standard.
Uniquely designed beater with agitation assembly.
Mirror/Matt polished Cylindrical Bowl with Tori-spherical Dish.
TECHNICAL SPECIFICATIONS
MODEL
LITCO MINI PLM
Type
R&D
Working Volume
8 to 15 Litres
Gross Volume
18 to 25 Litres
MOC
·All Contact Parts SS316 ·All Non-Contact Parts SS304
Motor
1 HP, 1440 RPM
Power Supply
415 V/ 50 Hz/ 3 Ph
Planet/Beater RPM
15-30/60-120
LITCO manufactures R&D Machinery & Granulation Line Machinery as per Customer's required Capacity apart from these Standard Models.