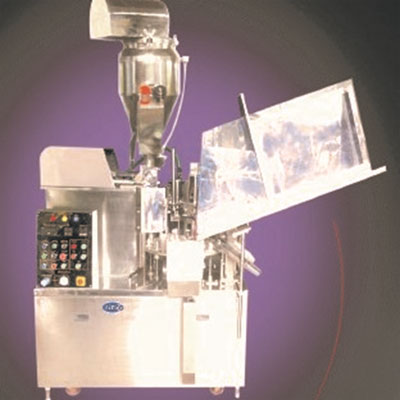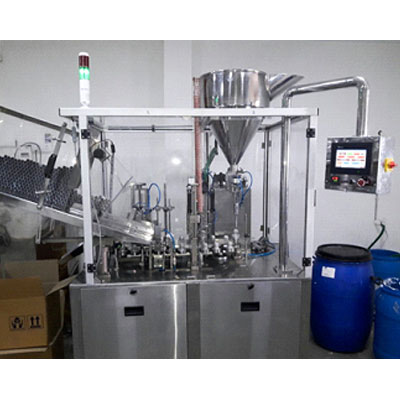 Tube Filling Machine manufactured by LITCO is highly efficient and widely appreciated Filling machine used in the Pharmaceutical, Ayurvedic and Cosmetic Industry. Made of Stainless Steel, it is used to fill into Laminate or Aluminium Tubes with great product output. LITCO offers three variations in Tube Filling Machines:
Automatic Rotary Tube Filling Machine
Automatic Linear Tube Filling Machine
Semi-Automatic Rotary Tube Filling Machine
LITCO's user-friendly Tube Filling Machine seamlessly fits into the Ointment, Cream and Toothpaste Mfg. line with the ability to handle viscous and semi-viscous liquids.
Working Principle Of Tube Filling Machine
The Tube Filling Machine operates in four divided segments.
Placing the tube
Filling the tube
Sealing the tube
Ejecting the tube
All the four processes are executed simultaneously with tubes placed automatically at the dosing station. The dosing station is rotated around the center for rotary machine or moved linearly for Linear Filling. At different points on the dosing station, the tubes are placed upside down with bottom side open. The bottom side is filled and crimped at the sealing point. At the end the tubes are ejected at the collection point. In a semi-automatic machine placing of tube and certain operations need to be done manually.
Salient Features
All contact parts are made of SS 316 grade and non-contact parts SS 304.
Filling capacity up to 300gms with the help of change parts.
Easy and user-friendly change over parts for decreased idle time.
No Tube No Fill system
Pneumatic operated processes for trimming and crimping for easy automation.
Automatic Filled Tube ejection at separate station.
Overload clutch for centering and micro switch cut-off system for further security.
Empty Tube Feeding, 'I' Mark Orientation, Filling, Sealing, Coding and filled Tube Ejector Automatically.
Variable Frequency Speed Drive for suitable operation speed.
Separate Production Counter for automatic counting and display of filled tubes.
At LITCO, we specialise in manufacturing Customised Ointment Mfg. Plants as per requirement. We also design customised model as per Customer's needs and limitations. Please drop in your requirements under our Contacts for further specifications and quotations.
TECHNICAL SPECIFICATIONS
MODEL
OINTFILL C-35
OINTFILL C-50
OINTFILL C-60
Type
Rotary
Rotary
Linear
Output/Min*
35 Tubes
50 Tubes
60 Tubes

MOC

·All Contact Parts SS316

·All Non-Contact Parts SS304

·All Contact Parts SS316

·All Non-Contact Parts SS304

·All Contact Parts SS316

·All Non-Contact Parts SS304

Filling Accuracy
+ 1% of fill weight
+ 1% of fill weight
+ 1% of fill weight
Suitable for
Laminate/Aluminium Tubes
Laminate/Aluminium Tubes
Laminate/Aluminium Tubes
Products to be handled
Cream, Gel, Ointment, Toothpaste and Paste
Cream, Gel, Ointment, Toothpaste and Paste
Cream, Gel, Ointment, Toothpaste and Paste
* Depends upon the viscosity of the filling material, and the fill volume