Welcome to
Litco Machinery Pvt. Ltd.
More than TWO decade ago, Asoka Enterprises, Calcutta, INDIA had started its
journey, with a unique objective to make available classic pharma equipment at an
affordable price and to re-write the 'most effective after sales service'. To day when
the promoter reviews his objective, he is satisfied with the mission accomplished.
Currently we are celebrating twenty eight years of success.
Asoka machines were started by Engr. M. Rahman who has got 40 years of
experience and widely known in the pharma sector of India, Bangladesh AND
OTHER COUNTRIES for his long association with the Pharmaceutical Machine
manufacturing Industries. His outstanding grip on the performance of a machine and
his deep sense of offering service has made his job easier. The company which was
set up during early 1990 blossomed, ENGR SALIM RAHMAN WHO JOINED HIS
FATHERS BUSINESS IN 1996 HAVING MORE THAN 20 YEARS EXPERIENCE.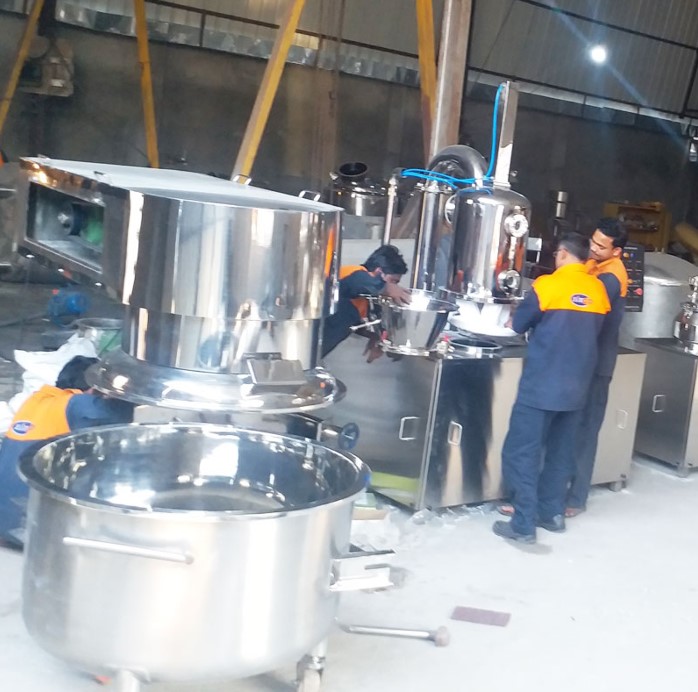 LITCO Machinery Pvt. Ltd. in just over a decade, has build a reputation in India and overseas, to provide Customised Engineering Solutions & Automation as per Customer Requirements in Turnkey Projects such as:
Ointment & Cream Manufacturing
Aseptic/Sterile Blending and Magnetic Mixture
Granulation Processing Line
Oral Liquid Processing & Packaging
Cosmetic & Ayurvedic Manufacturing Equipment
Three Decades ago Engr. M. Rahman embarked on a journey with the unique objective to manufacture State-of-the-Art Pharmaceutical Equipment and make available Modern, Classic and Affordable Pharmaceutical machinery to the whole of India. With 40 years of incredible Industrial Experience and having been known widely in the pharmaceutical sector of India, Engr. M. Rahman founded Asoka Enterprises which would go onto become a renowned association in India Pharma sector. His outstanding grip on the performance and technicalities of a machine with his deep sense of offering service also developed the 'most effective after-sales service'.
The company which was set up during early 1990 blossomed, while Engr. Salim Rahman, who joined his Father's Business in 1996, is having almost 30 Years of experience is the same industry. Together with their experience and hard work, the company lent its services not only in India, but also in Bangladesh and other Asian countries, thereby building a global brand.
In early 2010, both having an ample and impeccable experience in the Pharmaceutical Industry decided to establish a new venture in the name of "LITCO MACHINERY", with the objective to deliver globally advanced machinery to the market. To keep up with the booming pharmaceutical market, LITCO Machinery Pvt. Ltd. has constantly strived to encompass the latest technology in their machinery with State-of-the-Art Research Development & Testing, Fast & Effective Delivery and relentless after-sales Service.
Now a team of well trained, skilled and potentially expert design & service Engineers, technicians are working round the clock to provide the best designed and hassle-free Processing and Packaging Equipment to the Pharma, Food, Beverage, Cosmetic, Dairy and Distillery Industries.
BRILLIANCE and PRECISION are the benchmark in ASOKA ENTERPRISES & LITCO MACHINERY PVT. LTD. Unique, effective and trouble-free performance of the machines accompanied with prompt after sales service have satisfied the clients not only in India and also overseas, as a result LITCO Machinery Pvt. Ltd. has also managed to become an Export brand. The company has till date and will in the future strive to develop and provide Excellence in the name of world class Equipment.